About Dr. Energy Saver Solutions, A Service of DBS
Established in 2012, DBS has been providing expert services in Minnesota and Wisconsin. As a member of Supportworks and Contractor Nation networks, our highly trained team specializes in basement waterproofing, foundation & crawl space repair, concrete lifting & leveling, basement finishing, and whole-home energy solutions.
DBS is committed to providing top quality service and products to our customers. In fact, it is this commitment that has been the cornerstone of our success. With many years of experience and hundreds of satisfied customers, we have worked hard to build a solid reputation. Every customer is important to us and we want to be able to serve you not only today but in the years ahead.
Whether you have a wet basement, cracked foundation walls, a cold and drafty home, or a musty crawl space, we are here to help make your home healthy, safe, and comfortable for many years to come.
About the Owner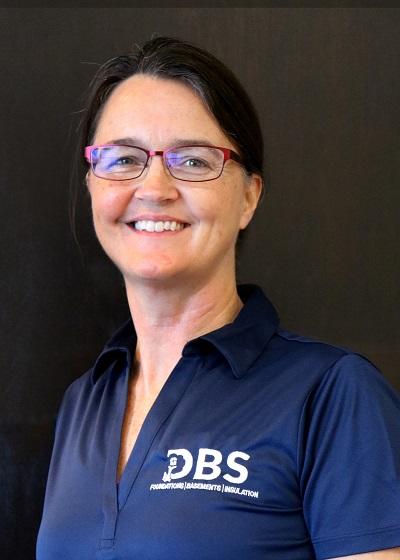 Bonnie Sundberg
Bonnie Sundberg opened the doors to DBS in February of 2012 with the help of her husband and mentor Dave. She is a licensed contractor in both Minnesota and Wisconsin. The best part of owning this business is helping people by repairing their homes, making them more healthy, safe, and comfortable. Bonnie strongly believes in creating lasting relationships, with both her employees and customers, and strives for this excellence every day.
Bonnie grew up on a small hobby farm in Duluth, MN. Raised around family members in the construction industry, this field has been familiar territory for her from a young age. She has held many different job titles throughout her life, the most important one is being a mom. Outside of DBS, Bonnie enjoys spending time with her family, traveling, gardening, and outdoor activities.
VISION
A world where every family lives in a healthy, safe, and comfortable home!
MISSION
Creating lasting "WOW "relationships with employees and customers, while providing permanent home performance solutions!
VALUES
Commitment - Integrity - Respect - Teamwork - Opportunity
Duluth's Trusted Whole-Home Service Experts
The Sundberg's passion for helping homeowners is an extension from their other businesses: Supportworks Solutions and Total Basement Finishing Solutions, where their teams work to correct failing foundations and transform unusable basements into beautiful, livable space.
With the recent addition of Dr. Energy Saver Solutions, A Service of DBS, our diverse and experienced team can now offer complete home services from the basement to the attic, comfort to energy efficiency, and more!
Call Dr. Energy Saver Solutions, A Service of DBS Today!
At Dr. Energy Saver Solutions, A Service of DBS we work with homeowners to promptly and effectively lower their energy usage and bills, while also improving their comfort. We begin with a home energy audit or a Free Estimate for our services. During our audit, we provide a master plan to improve a home's energy performance, reduce utility bills, and create a healthier, more comfortable home.
As a proud member of the nation's fastest-growing network of energy experts, we have the advantage of professional training, industry research and access to the best tools and practices in the industry.
Contact us today to schedule your home energy audit and begin on your way to living in a more comfortable and efficient home.
Looking for a price? Get a no cost, no obligation free estimate.